All too often students will download, copy, or screenshot an image from the internet for an assignment or personal use, without thought or understanding of copyright, usage, or image quality. Teachers may also be unfamiliar about copyright and usage in an educational setting.
It is important for students and teachers to understand, recognize, and honor Copyrighted images and material. While there are "Fair Use" and "Educational" exemptions to Copyright infringement, I believe it is important to teach students how to source high quality images that are clearly designated for reuse.
With the increased use of multimedia presentations and digital storytelling in the classroom, finding sources of high quality free images clearly designated for reuse is important. A good start is selecting "Creative Commons licenses" from the usage menu in a Google Image Search. Always make sure "SafeSearch" is on.

You may find a high resolution image of what you need with a Creative Commons license, but here are some great sources of high quality free images that are designated for reuse. Each site has clear rights information to assist in teaching good usage and citation practices.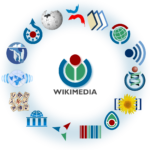 Wikimedia Commons: https://commons.wikimedia.org/wiki/Main_Page Wikimedia Commons is a repository of media created and organized by volunteer contributors. The license conditions of each image are available on the description page. There are also opportunities for aspiring photographers to contribute to the repository, and participate in the monthly photo contests. I have enjoyed contributing images to this site and participating in the monthly photo contests. There are over 82 Million media files available.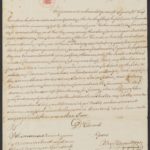 Library of Congress https://www.loc.gov/collections/ The Library of Congress is the largest library in the world, with millions of books, recordings, photographs, newspapers, maps and manuscripts in its collections. The Library is the main research arm of the U.S. Congress and the home of the U.S. Copyright Office. The Digital Collections are available for use with clear usage and citation instructions for each work. The Library of Congress also has extensive educational resources: https://www.loc.gov/education/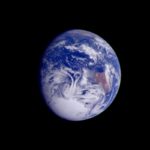 NASA: https://images.nasa.gov/ The NASA Image and Video Library contains amazing images that are generally not copyrighted. The content may be used for non-commercial educational or informational purposes. This general permission extends to personal Web pages. Be advised the actual NASA logo is protected by copyright and may not be used without permission. NASA provides a comprehensive usage guide on the site.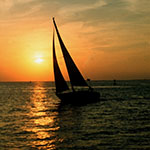 NOAA: http://www.photolib.noaa.gov The NOAA collection includes over 32,000 images of weather, space, seas, coastlines, and a wide variety of marine species. Most NOAA photos and slides are in the public domain. There is no fee for downloading any images on the NOAA Photo Library. Educational use is encouraged so students will become mindful of the environment and act responsibly.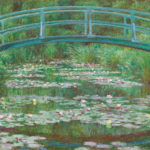 National Gallery of Art: https://images.nga.gov NGA Images is a collection of high resolution digital images of the National Gallery of Art. On this website you can search and download from over 51,000 high quality images. Their Help section provides technical assistance and a downloadable reproduction guide.
The Getty Museum: http://www.getty.edu/art/collection/ The Getty Collections include Antiquities, Sculptures, Paintings, Manuscripts, Drawings and Photographs. There is an extensive collection of downloadable open content. There are also images that do require permission, but are clearly indicated.